La Terraza del EME
An emblematic space for the people of Seville and a 'must' for our guests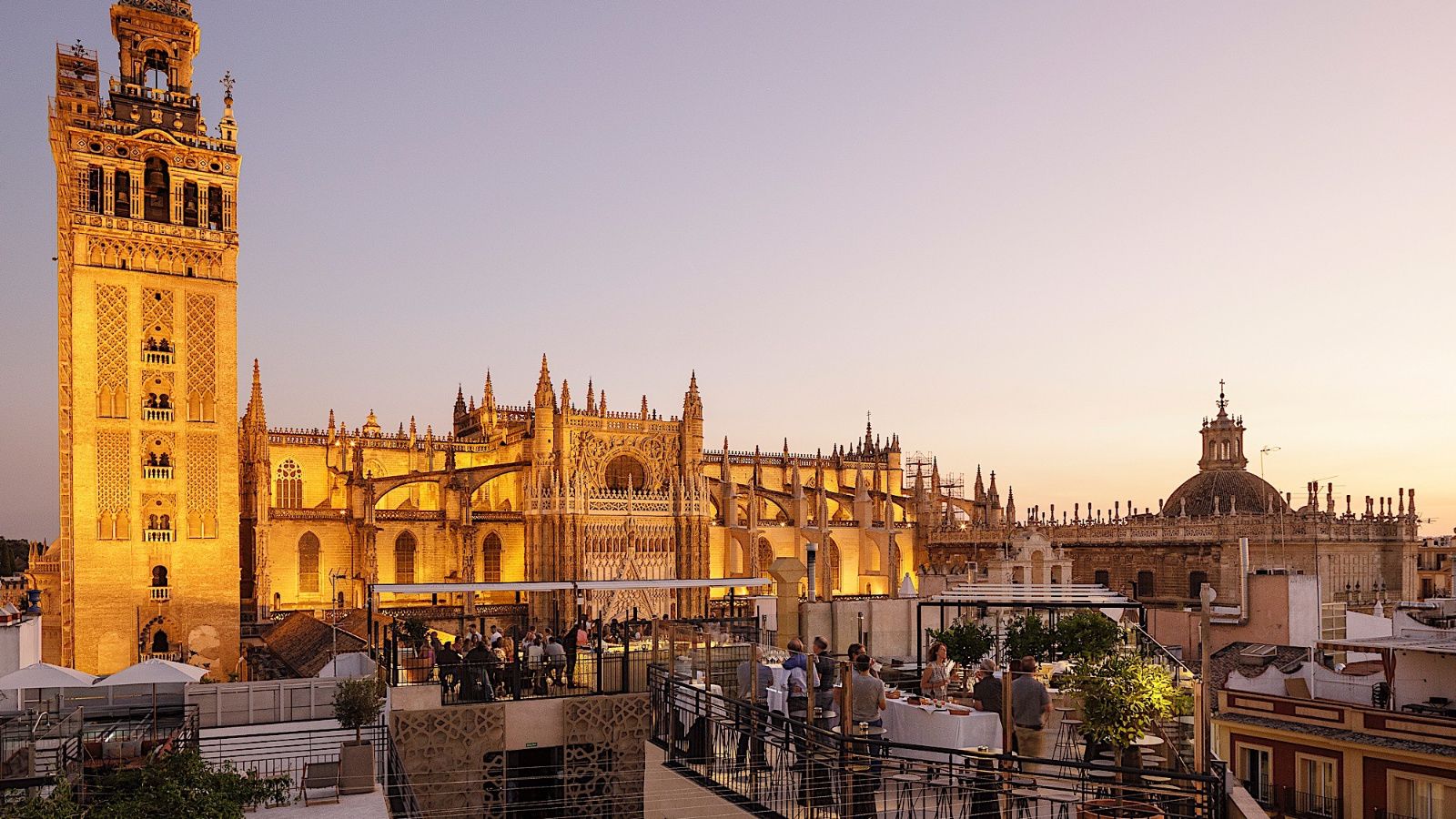 Embrace the Giralda from La Terraza del EME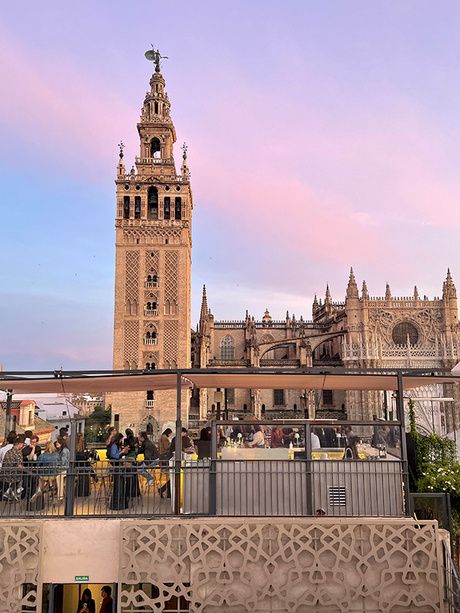 The sun sets and evening falls. The city, thanks to its climate, is ideal for you to go out and enjoy yourself. La Terraza del EME, on the hotel rooftop, has become a sophisticated, exclusive proposal and a point of reference for the Sevillian night.

And not just for its long list of cocktails. Also for its spectacular views of the Giralda and the Cathedral, offering a unique setting to share an unforgettable evening with a historical skyline.

An incredible setting in which to enjoy a romantic sunset or a seductive night, with an elegant atmosphere in which to see and be seen, with good music and cocktails that are famous throughout the city.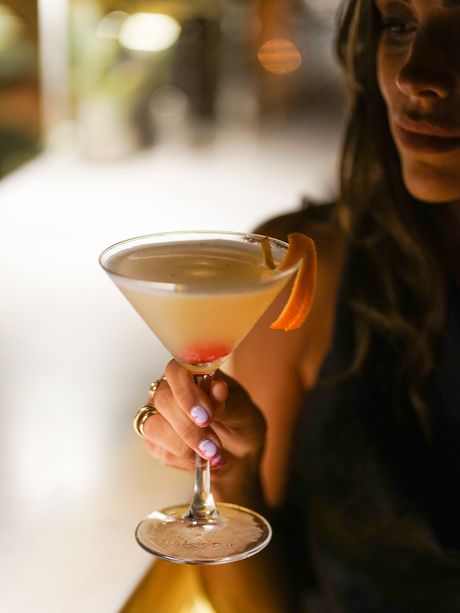 Contact
C/ Alemanes, 27. Seville
Tel. +34 954 560 000
Email: terraza@emecatedralmercer.com
Timetable
Monday to Sunday, 12.30 to 01h.
No table reservations
Menu
Restaurants and Bars
Romantic evenings and seductive nights, an elegant atmosphere and the best views from La Terraza del EME